DV Ticketing, a complete technological platform
New generation Digital Ticketing
DV Ticketing is based on new technologies
We facilitate the digital transformation of your tickets.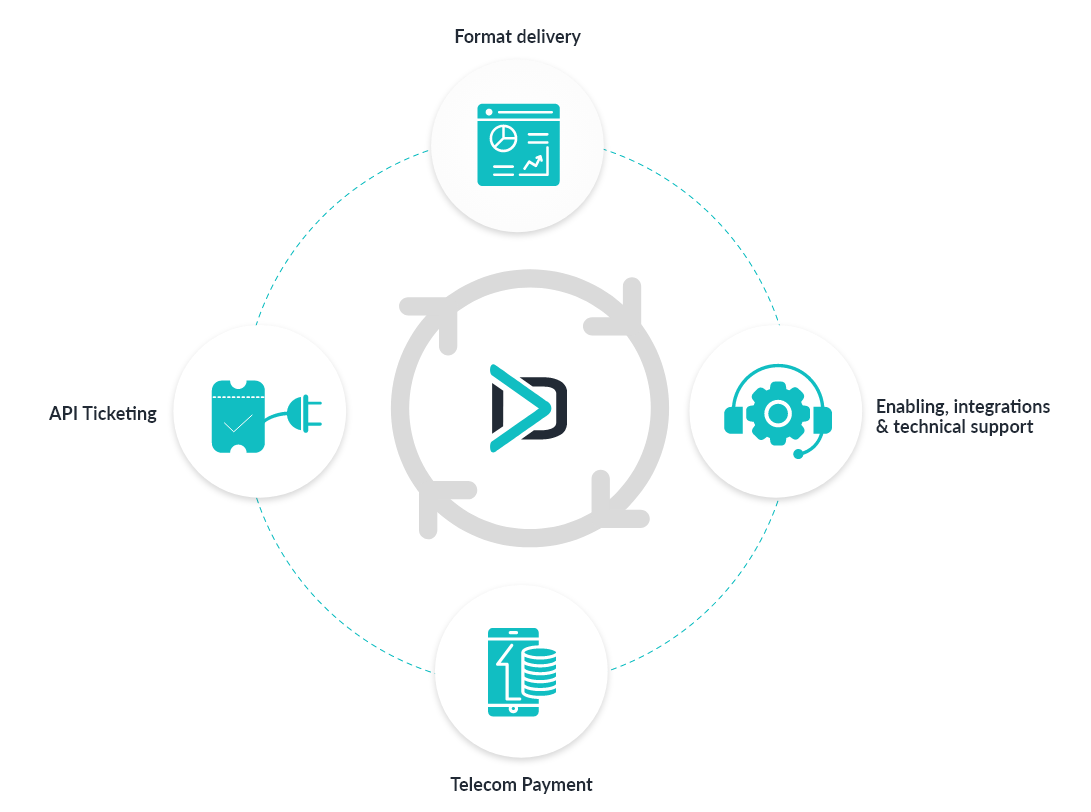 DV Ticketing is a digital ticketing solution that allows SMS payment by telecom operator's billing system. We manage the process from the integration to the ticket delivery. We add an SMS payment method and adapt our API to your service. DV Ticketing has also its own management platform for more performance.