Offer agility to your customers
No more cash or credit card needed and no more time wasted in lines to purchase their tickets
the easiest, fastest & most secure solution
for transport users and professionals
There is a DV Ticketing solution
for each type of transport
To purchase a ticket, you only need to send a short text message to a Premium SMS number. Our solution allows you to manage different types of tickets based on price, date, time of issue, zone, or special promotions and discounts.
The amount of the ticket is then directly charged to the user's phone bill or prepaid account.
For smartphone users, the ticket can also be purchased via carriers' mobile apps and/or the app of the company providing the service.
telecom payment nativly included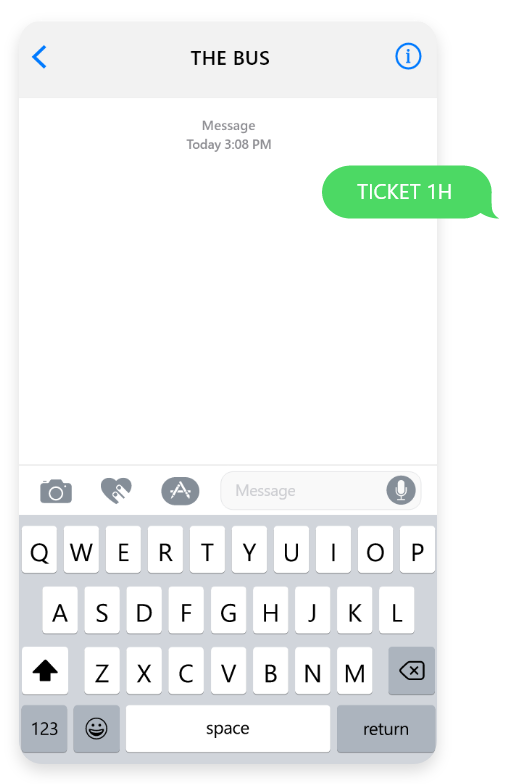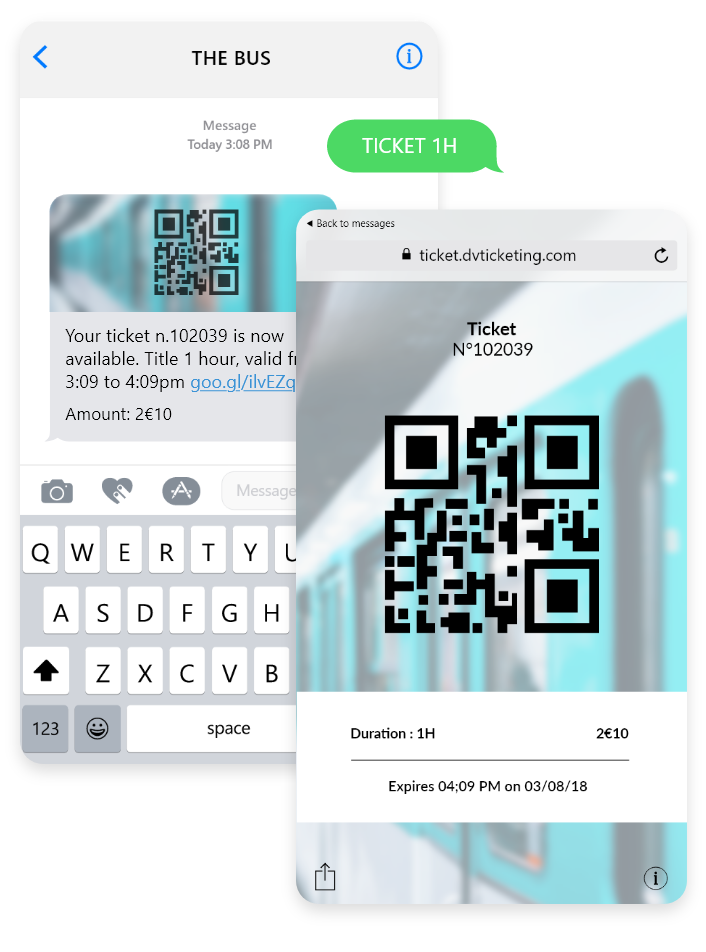 A few seconds after the request, the user receives his ticket with a simple text message and can board or access the ZTL.
If the user needs to take the metro, he clicks on the link included in his ticket to load the QR code to use at the gates.
A simple text message on the mobile
The inspector can verify the ticket with:
> A first visual check thanks to the code included in the SMS
> A simple graphical interface accessible with the phone browser